Crape Myrtle trees are a favorite among gardeners, here in the South.
You can hardly pass a house that doesn't have at least one in the yard.
They're low maintenance, with large showy blooms, interesting bark, and great fall color...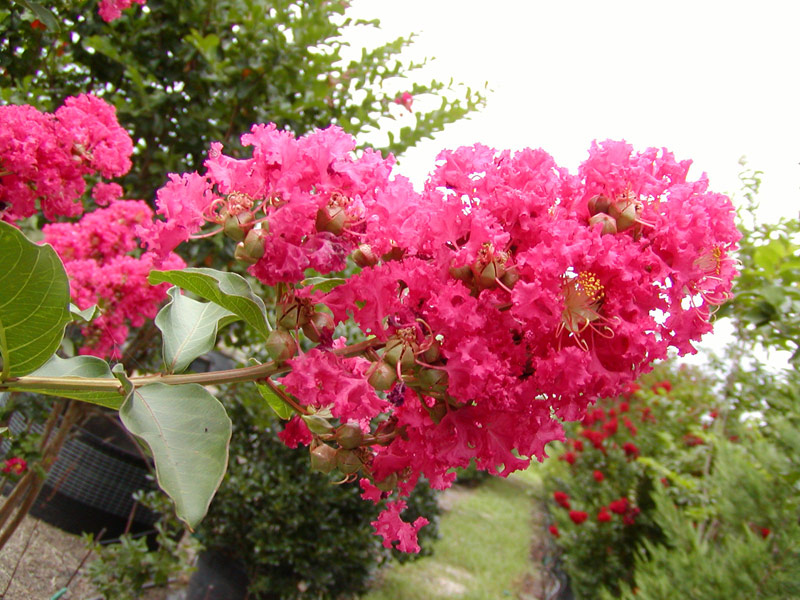 source
Tuscarora
...hot pink ones...
...although some varieties are more like shrubs, these along our side yard are over 20 ft. high.
source
Crape Myrtles come in so many colors, it's hard to decide which is the prettiest. Here the homeowner chose three colors.
source
These are miniature which grow about 3 feet high. Great in a raised bed.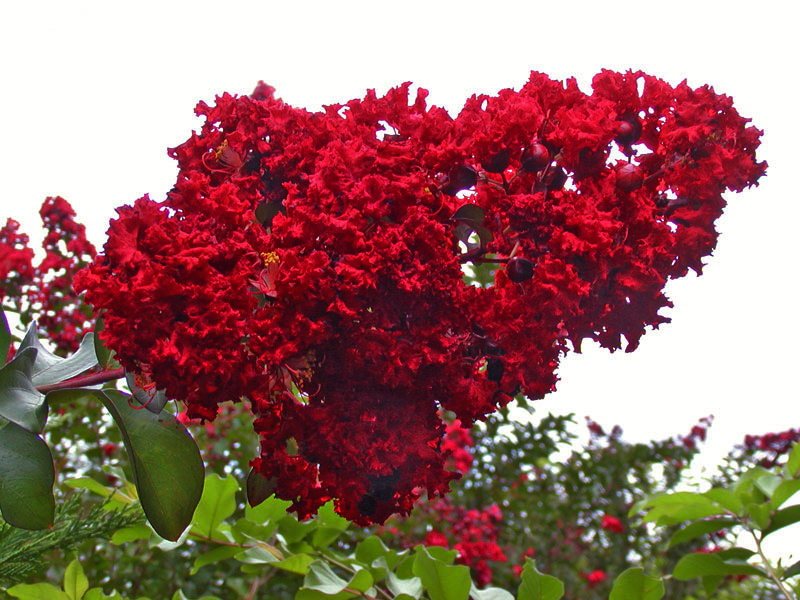 Here's one called Dynamite Red...
...but one of my absolute favorites is Natchez.
It's standard size with huge white blooms and grows to about 20ft. This one in our yard has only been here for 3 years, and is already 10 ft. high.
I love it's beautiful exfoliating bark...
...and large white flower heads...drooping from the rain.
source
Yummy pink ones...
source
...a lavender one called Cordon Bleu...
source
...and a gorgeous bi-color called Peppermint Lace.
Do you love Crape Myrtles as much as I do? Do you have a favorite color?
Hugs! Hope you're having a great week,
Babs
Let's party with:
A Southern Daydreamer for Outdoor Wednesday
Savvy Southern Style for Wow Us Wednesday